Curator: Dr. Allan B. Cruse, Professor Emeritus, Computer Science and Mathematics, University of San Francisco
Raul Oaida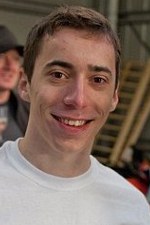 "Even though I'm in this small town in the middle
of Transylvania, I have some pretty audacious dreams..."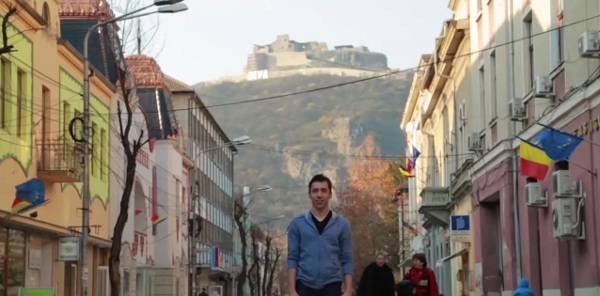 Raul Oaida, from Deva, Romania, describes himself as a "maker of things". He first attracted international news-coverage in 2012 with the Lego model of NASA's space-station which he launched into the Earth's stratosphere using a helium balloon, with an attached GoPro Hero video-camera to document the journey, plus a GPS tracking system to aid in finding its location when the model spaceship eventually returned to Earth, landing in a forest some 150 miles away.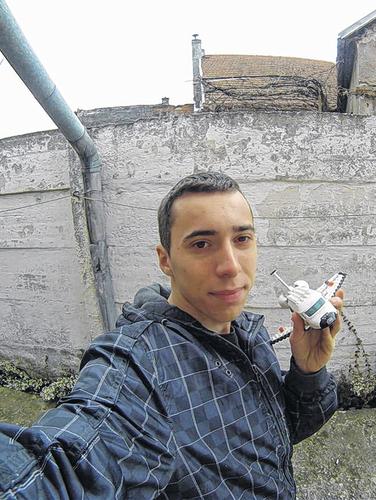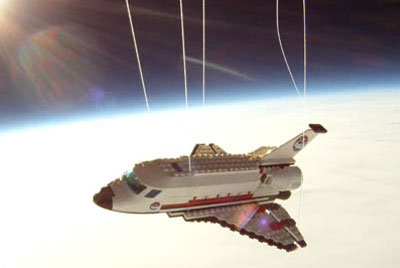 Using a laptop computer borrowed from a friend, Raul produced a short music-video showing the launch on New Year's Eve 2011 from a site in Germany, and the flight of the spacecraft soaring far above clouds, to an altitude in excess of 21 miles. Raul's 4-minute music video has been watched on YouTube over one million times.

"Despite his not having perfect starting conditions as a child from a poor Romanian family he managed to realize his projects with the help of the internet community."
-- quoted from IdeaLab, October 2014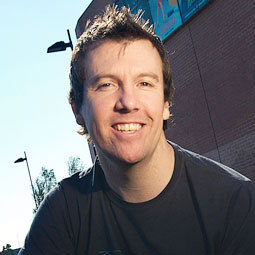 "When I saw an email header that said
'I plan to launch a spaceship', I clicked on that link."
Steve Sammartino is an entrepreneur and angel investor in Melbourne, Australia, whose contact-information Raul Oaida found posted on the internet. Explaining his plan, and the materials he believed he would need, Raul asked Steve to make an investment, even though they had never met face-to-face. "He was very persistent," Steve later told a media journalist. Raul's budget was around three thousand dollars, and his project, if successful, was likely to garner international publicity -- which is exactly what did happen. It was the start of their continuing partnership.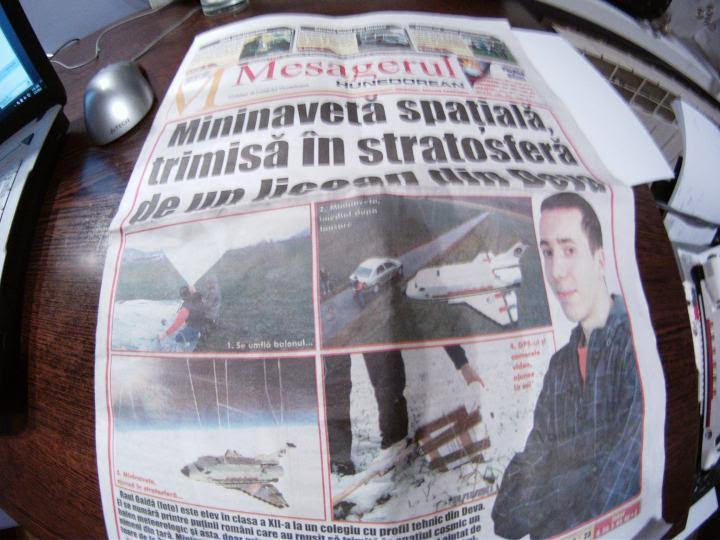 Next, the jet-powered mountain-bike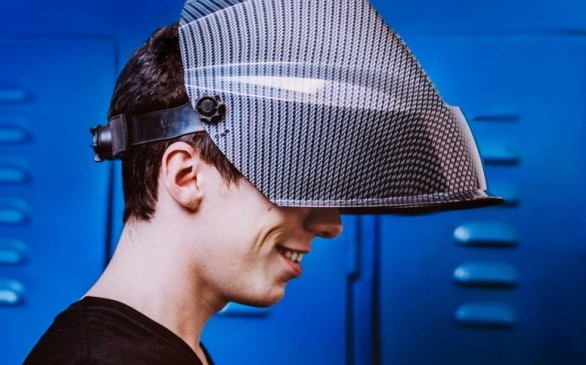 "I told my mom: Mom, I'm gonna build a jet engine!"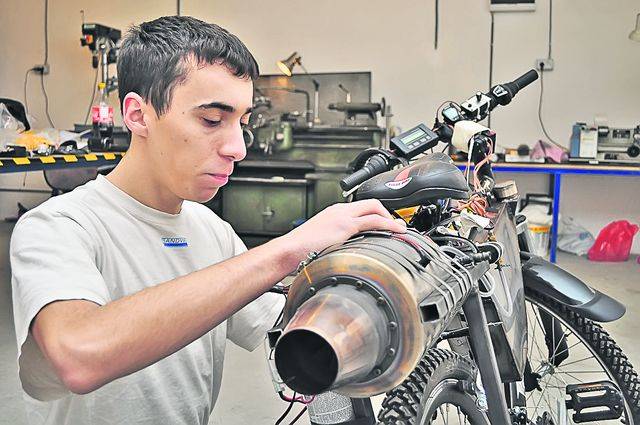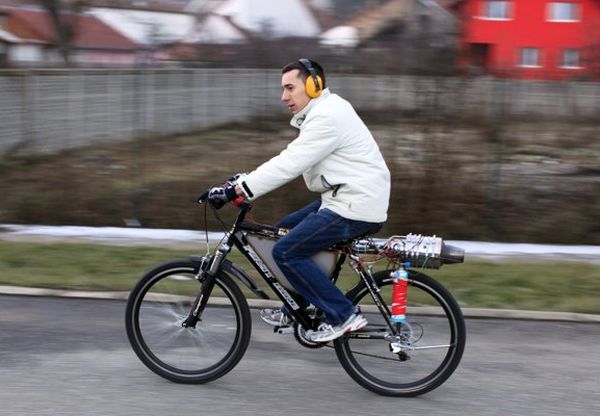 Raul Oaida says he spent more than three years teaching himself to build the jet engine that he planned to strap onto his mountain bike. Then, on a chilly morning outside his house in Deva, Romania, in January of 2013, Raul test rode his jetbike with a local television news camera watching.


Then, a full-size Lego car that runs on air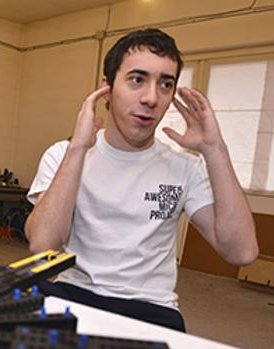 "The only option that I had in my thinking was that I would be able to do some Silicon Valley style startup..."

In order to raise the estimated $40,000 that Raul believed he would need for building his "Super Awesome Micro Project", his Australian collaborator Steve Sammartino proposed launching a crowdfunding initiative on internet social media.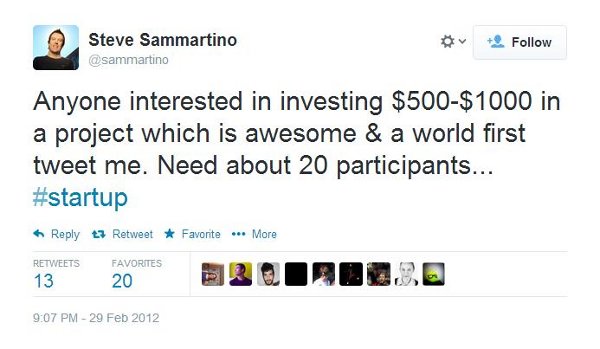 Some people, who never met Steve Sammartino, yet still put money in, sight unseen, and so ten months later Steve and Raul had achieved their fundraising goal. Raul's full-size drivable car, built out of more than a half-million Lego bricks, with an engine that was powered with compressed air, got its test drive outside Raul Oaida's house in Deva, Romania.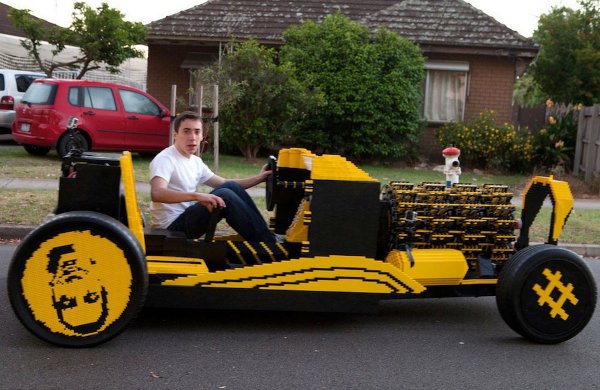 The next step was for Raul to disassemble his car, load it onto an airplane, and fly it to Melbourne, Australia, where the half-million Lego blocks were then painstakingly reassembled for a spectacular joint press conference before donors and the media.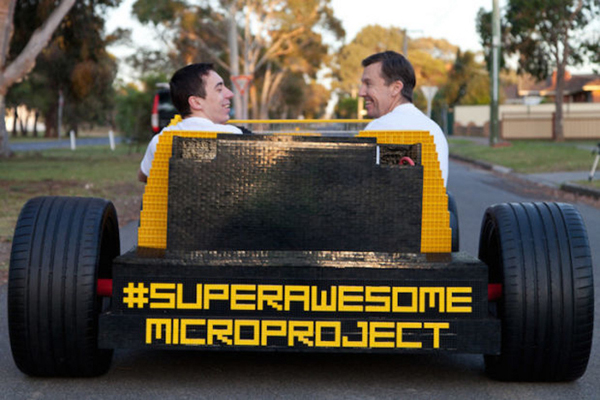 Young 'maker' from Romania has arrived in America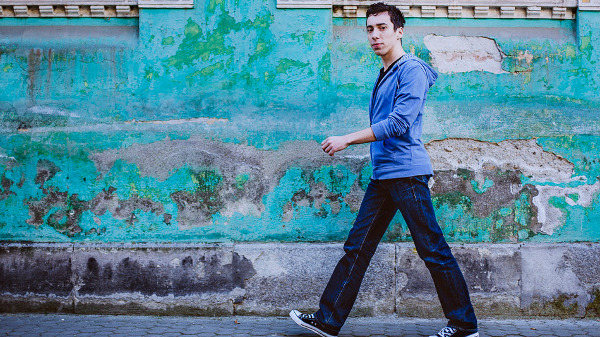 Early in 2015 Raul Oaida moved to New York City, with plans to create a business of his own. However, he took time out last March to deliver an insirational TEDx lecture to students at the University of Maryland, recorded and posted on YouTube here:

A stranger from Romania | Raul Oaida at TEDxUMaryland (20 minutes)

Raul talks about he how he built a spaceship, a jet bike and a full size lego car that runs on air, all within a shed in Transylvania.


Australian crowdfunder now is author and speaker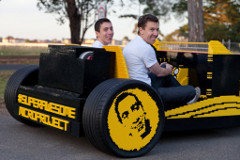 "The thing that we can do now, because of the internet and access to all of these tools, is that we can make dreams a reality..."

Steve Sammartino - How Technology Inspired his Dreams | ICMI (1 minute)


Website construction began 04 April 2016; last updated 09 April 2017.