A Music Academy grad who's opening eyes, ears, and hearts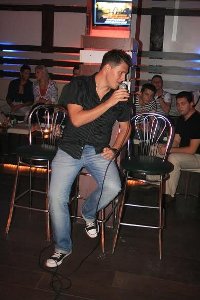 Aldo Blaga, age 26, graduated in 2010 from the Gheorghe Dima Music Academy in Cluj-Napoca, Romania, with a Master's Degree in Musical Interpretation. He began studying piano at age 7, clarinet at age 11, then while at college he began posting self-made music videos on the internet that he had filmed with his bedroom webcam using a microphone that he bought for 3 lei (worth less than 90-cents in US currency).

"The rest is, as they say, history!" Aldo wrote in his online blog.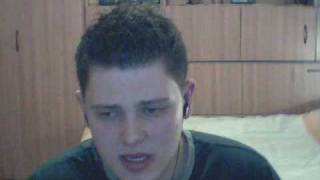 Aldo gradually developed an online following of over a million ardent fans -- and he now performs "live" in nightclubs, at private parties, and on television in Romania, though the vast archive of his song intepretations still is accessible via YouTube.

"My goal is to touch the very hearts of my audience!" Aldo says. "I'm a dedicated, passionate, professional and perfectionist musician [who] just loves to entertain."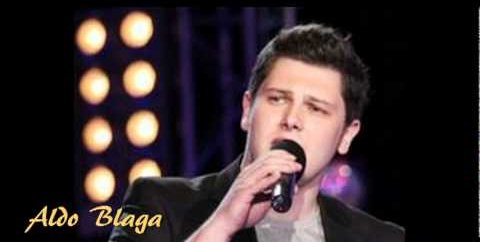 Aldo has visited the United States and, for example, recently performed on a Jazz Radio station in Chicago. His online library of recordings now holds over 300 songs, many with English-language lyrics that were popularized by well-known American singers -- such as his "In the Ghetto" recording (below) in which he speaks from the heart about his views on money, poverty, celebrity.

So I believe Aldo Blaga has proven that it is entirely feasible for a talented young singer to "self-launch" a professional career -- beginning from a dorm room!

Here is a sample of videos from Aldo Blaga's collection:

1) Aldo Blaga sings "Spanish Eyes" just for his mother (February 2009):


2) Aldo Blaga sings "Mother and Father" (March 2011):


3) Aldo Blaga sings "In The Ghetto" (February 2009):


4) Aldo Blaga performs "Can't help falling in love" on Romanian TV with stage-actor Vasile Blaga (his father) and Romanian singer Paula Seling (April 2009):


According to an online interview, Aldo likes: "anything with broccoli" and he dislikes: "money -- and people who do not smile." Accordingly anyone in the world who has a computer with internet-access can watch -- and listen -- to Aldo's music-videos for free. &nbsp :-)

ALLAN CRUSE
23 JAN 2012