A "model" to inspire a new generation of leader-entrepreneurs?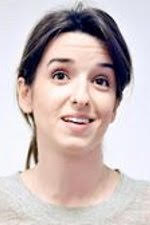 Alexandra Copos is the CEO and Board Chairman of Ana Hotels, Europe's largest Romanian-owned hotel-chain, and she is a recent alunmnae of Princeton University, Wharton Business School, and the Kennedy School of Government at Harvard.

She also is heir to a family fortune worth over $400-million, according to Wikipedia.

She was founder in 2010 of Aspire Academy, an annual summer training program for outstanding college and high school students from Eastern Europe, which is aimed at developing a new generation of leaders and business entrepreneurs by bringing these young people into contact with inspiring professors from the Harvard Business School and other of America's premier educational institutions.

While studying in the United States, Alexandra did internships with Merrill-Lynch, with McKinsey & Company, and with the New York City Department of Education, plus internships with two worldwide hotel, resort and hospitality chains.

You can meet Alexandra Copos in this short video in which she welcomes a roomfull of distinguished guests to a celebration held at her company's flagship Athenee Palace Hilton Hotel in Bucharest commemorating that hotel's 100th anniversary:


November 2014: Athenee Palace 100-th-Anniversary - Alexandra Copos del Prada









For Aspire Academy's Senior Board, Alexandra is joined by six other Romanian graduates from top universities of the USA and Europe, such as Harvard, Princeton, Georgetown and Warwick. This group of Romanian friends shares a passion for education, a strong belief in Romania's young people and a desire to offer their peers in Romania and Eastern Europe similar educational and social opportunities to the ones they themselves experienced abroad. Their goal is to create a network of talented, like-minded individuals who can learn from each other and can support each other in school, work, projects and life.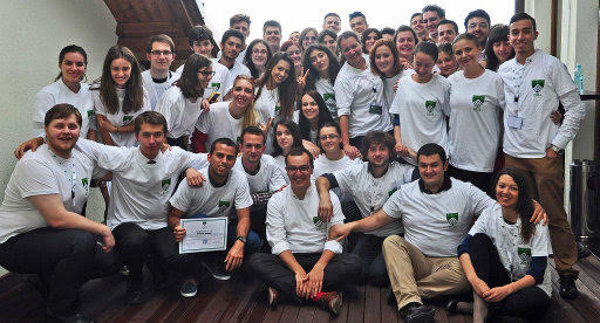 The Academy's week-long curriculum accommodates 50 students who currently are pursuing undergraduate or masters degrees. It is based on lectures and workshops conducted by Harvard's professors and following that institution's Business School program.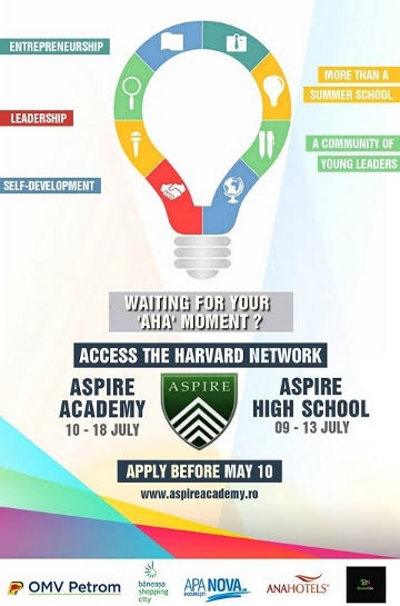 (A separate Aspire High School program also has been launched.)

Here is a sample of the curricular topics, which are focused on cultivating leadership, entrepreneurship and personal development:

&nbsp &nbsp &nbsp &nbsp Examining stories of leadership and management
&nbsp &nbsp &nbsp &nbsp What it takes to be a leader
&nbsp &nbsp &nbsp &nbsp Writing a business plan for a campaign
&nbsp &nbsp &nbsp &nbsp Measuring the success of your company and team
&nbsp &nbsp &nbsp &nbsp Canvassing speech writers
&nbsp &nbsp &nbsp &nbsp Business and ethics
&nbsp &nbsp &nbsp &nbsp Strategic planning
&nbsp &nbsp &nbsp &nbsp Introduction to negotiations
&nbsp &nbsp &nbsp &nbsp
In order to qualify for participation in the Aspire Academy, an applicant must be an undergraduate or postgraduate student, under 25 years old. Also, quoting from the Aspire Academy website:

You must demonstrate an active leadership track. What do we mean by that? You should be committed to bringing about positive change in your communities, schools and respective countries, be it through entrepreneurship, student clubs, NGOs, sports, or others. You must also show a genuine engagement with your community, through a solid volunteering track record or community activism.

We are also searching for students who have intellectual and emotional maturity. What do we mean? We are not looking for students who only have perfect scores, but rather for those who are passionate about learning and have demonstrated excellence in one or more fields of study. Participation in national and international competitions and projects is considered a plus.

Additionally, we believe our alumni have driven personalities. No, it doesn't mean that they're pushy. Rather, they show a willingness to go outside their comfort zone, take risks and learn from them. Therefore, we seek young people who have demonstrated energy and determination during both individual and group projects and assignments.

Last but not least, it is imperative that applicants have a strong command of English, as the program is 100% English-based.

If the above elements seem to describe you, we would like to invite you to apply and become part of our amazing community of alumni.

Click here to see Aspire Academy's professors and speakers.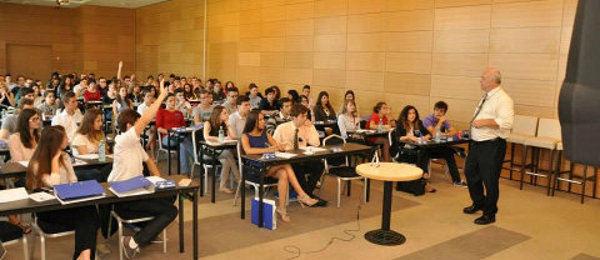 Here Harvard Professor Steve Jarding is leading a session of the Aspire High School

Admission to Aspire Academy is on a need-blind basis: the cost is around US$300, but scholarships are available, if accepted, for those needing financial assistance.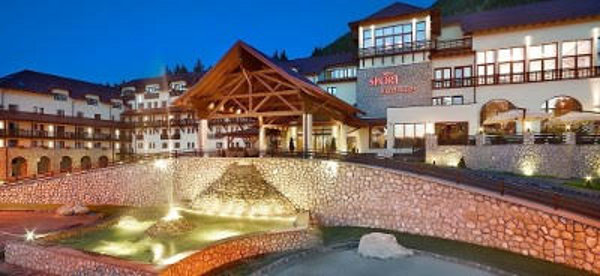 Location of the academy's program is the Sport Hotel in Poiana Brasov, Romania (it's one that belongs to the 'Ana' chain which Alexandra Copos oversees).

ALLAN CRUSE
21 JUN 2015