Her 'Bear Dance' photo won National Geographic's top award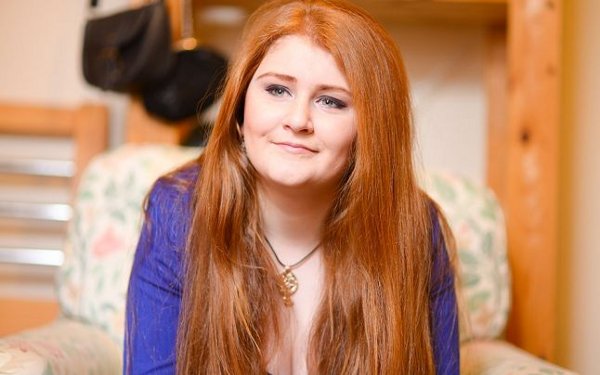 Alexsandra Raluca Dragoi is a Romanian-born photographer, originally from Iasi, although now based in London because, she says, "I have always had the curiousity to discover new places and to meet new people from all around the world. Therefore England was the best choice." There she studied photography as an undergraduate at the University of Portsmouth, graduating in 2014 with a First Class Honors Degree.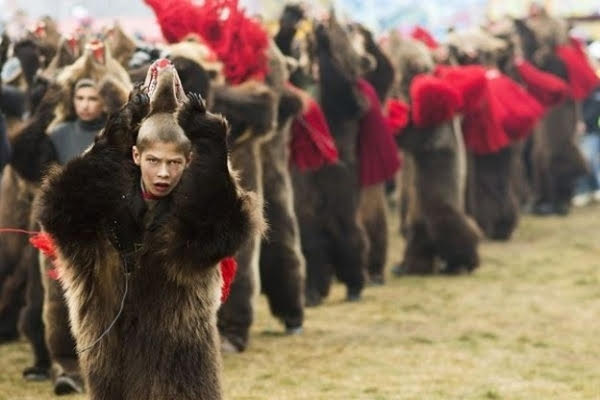 Back in Romania the New Year's bear dance is a ritual celebrated annualy in a land where where over half of Europe's brown bears still roam wild. This year the bear dance celebration was caught on film by Alexsandra's camera, and she submitted her image in the National Geographic Traveller's photographic competition in Great Britain, winning the top prize.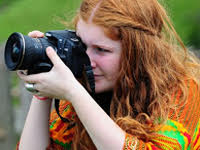 Photography awards and prizes are nothing new for Alecsandra: her website lists over forty that have come her way since 2009. Her works have been exhibited in London, New York, California, Greece, and in cities and villages across Romania.

The bear furs worn in this annual celebration have been preserved in Romania for hundreds of years, so no bears currently get killed as part of this ritual.

The bear is a national symbol for Romania, much as the eagle is an emblem for the United States.

ALLAN CRUSE
16 FEB 2015