How 7th-Graders won Honeywell's Global Car Design Competition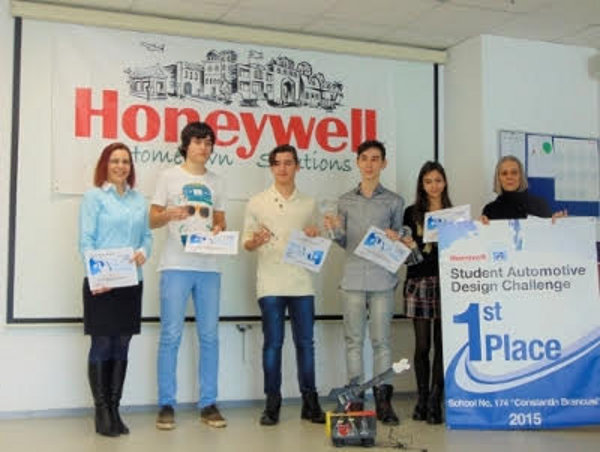 Four 7th-Graders from a middle school in Bucharest, Romania, won the First Place honors at a Global Automotive Design Challenge sponsored by the Honeywell Corporation, media in Romania reported today.

The team from Bucharest outperfomed competitors from China, France, Mexico, Switzerland, and the United States, the places where Honeywell has its facilities, and has employees who could serve as volunteer mentors for the students.

Altogether more than 350 students worldwide participated in the 2015 edition of Honeywell's annual competition.

"Honeywell's SADC program has provided a creative approach in attracting our students toward math, science and technology in a way which was a lot of fun," said program coordinator Rodica Onofrei (pictured above on the right), who is a teacher at the "Constantin Brancusi" school number 174 in Bucharest.

The students named their car-design "CSIR Guitar" to reflect its shape, which was chosen by a vote of classmates from among four proposed concepts: drum, piano, guitar and rock scene.

"All of us are musicians and we love singing and playing instruments. So, we want to encourage other younger children to practice this form of art. That's why we made CSIR Guitar."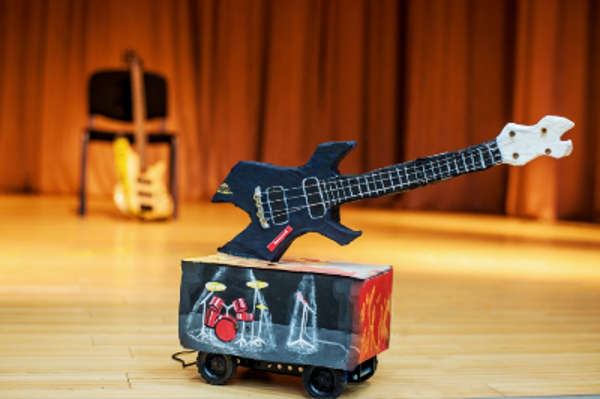 In their written design-report, the students explained what issues they had faced, the speed of their toy car being a primary one: "We wanted it to go fast." They ultimately achieved a speed of 3-meters in 2.4-seconds.

In addition their car had to be "ecological" and "recyclable."

"Our car is special because it represents a symbol of music and we would like this to be understood by all kids," their report says. "We really want the kids to understand how powerful and important music is in everyone's life."

Summing up what they learned, their final report says: "As a conclusion, we can say that this project made us realize how hard is to work in a team, to do compromises, to accept the other people's opinions and finally to get to a result that can make every person happy."

ALLAN CRUSE
16 MAR 2015