Tonight's street-protests by thousands have turned jubilant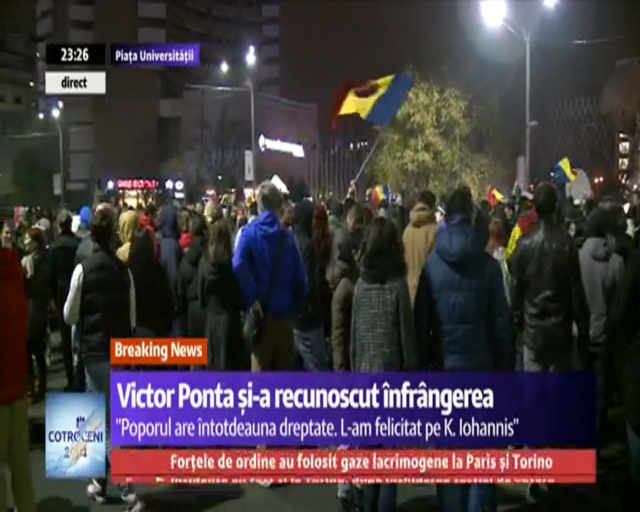 Crowds tonight celebrate the vote-outcome in Bucharest's University Square

Today's voting for the next President of Romania has reportedly set a record for the turnout -- over 62% of those eligible and living inside the country were able to cast ballots by 9pm local time when polls closed, according to television news reports, and nearly a half-million Romanians living abroad had already voted as well.

The initial exit-polls had showed a race dubbed "too close to call," but by midnight the gap had widened and Prime Minister Victor Ponta had conceded defeat: I have congratulated Klaus Iohannis," Ponta wrote on his Facebook page.

In the prosperous county of Ilfov surrounding the capital city of Bucharest, the voter turnout was reportedly already more than 73% when two hours of voting were still remaining, while in less affluent rural areas the turnout was 61% at that hour.

The vote for Iohannis among Romanians who live outside the country was reported to be over 83%.

Victor Ponta had been expected to win after his comfortable lead in the first round of voting two weeks ago, but TV-news reported that almost one-third of voters had changed their mind in just the past week about whom to vote for, and commentators speculated that the vote-fiasco in the primary election had diminished citizens' regard for the competence of Ponta's cabinet ministers.

In an unusual move, the Minister of Education had suspended Friday's and Monday's classes at the state universities so students could travel to their home towns to vote without missing any lectures, in the hope that past overcrowding at those universitys' campus polling stations would be avoided.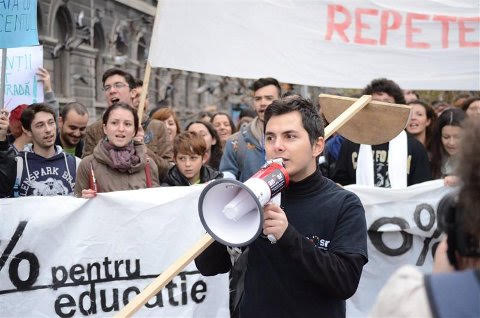 University political science student Cristi Popescu urges his peers to vote

Students' organizations across the country had mounted an unprecedented social media campaign on Facebook and elsewhere to urge young people over age 18 to exercise their right to vote. "If you don't vote, you don't count!" was their slogan, and that seems to have worked. :-)

&nbsp &nbsp &nbsp &nbsp &nbsp &nbsp &nbsp &nbsp &nbsp &nbsp &nbsp &nbsp &nbsp &nbsp &nbsp &nbsp &nbsp &nbsp &nbsp &nbsp &nbsp &nbsp &nbsp &nbsp &nbsp &nbsp &nbsp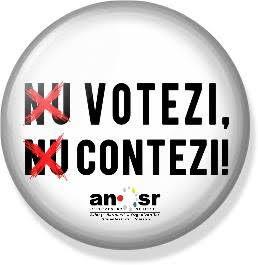 Klaus Iohannis spoke to a press-conference as soon as polls closed, but before the vote results were clear, to thank ALL of Romania's voters for their truly impressive exercise in democracy.

Victor Ponta likewise addressed reporters who gathered outside his polling station, waiting until he and his wife had cast their ballots.

"What is the first thing you will do if you lose," yelled one reporter, who was speaking in English. "I will work for my Country," was Ponta's prompt reply.

ALLAN CRUSE
16 NOV 2014