Media attention now turns to a new "first lady"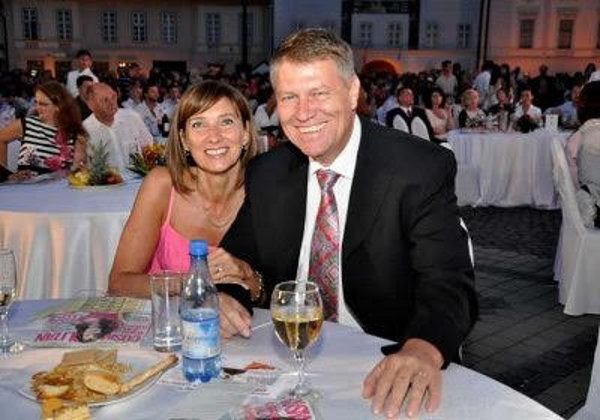 Carmen Iohannis, wife of Romania's newly elected President, seems seldom to be photographed without her husband Klaus, whom she met at a university in Sibiu when they both were 22, in a "love-at-first-sight" scenario. "She's the reason," Klaus told reporters, "that I remained in Romania when my parents moved to Germany."

Both became teachers at schools in Sibiu, he a professor of physics before entering city politics, and she a high school teacher of English, where she was back in her classroom today following yesterday's election of Klaus to be the Romanian nation's next President, with an official vote-total of over 54% after more than 99% of ballots had been tabulated.

Carmen is described as modest and elegant, and is an admirer of United States First Lady Michelle Obama.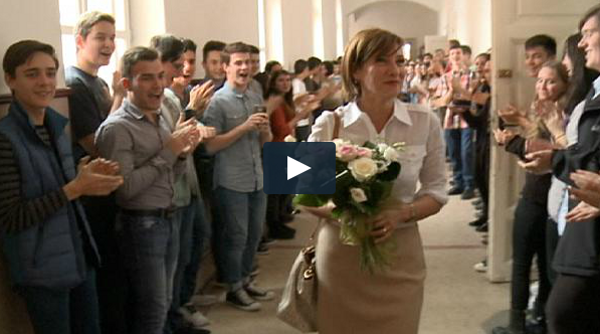 The students at her high school in Sibiu had a nice surprise for Mrs. Johannis this morning, as they lined corridor-walls to applaud, present flowers, and celebrate her husband's win by singing that worldwide favorite "We are the champions" English-language rock song.

ALLAN CRUSE
17 NOV 2014