President says Foreign Minister should have resigned sooner
&nbsp &nbsp &nbsp &nbsp &nbsp &nbsp &nbsp &nbsp &nbsp &nbsp &nbsp &nbsp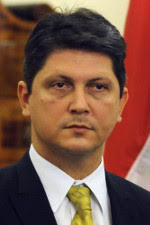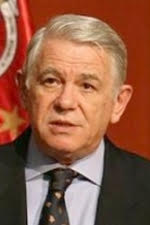 &nbsp &nbsp &nbsp &nbsp &nbsp &nbsp &nbsp &nbsp &nbsp &nbsp &nbsp &nbsp &nbsp &nbsp &nbsp &nbsp &nbsp Titus Corlatean &nbsp &nbsp &nbsp &nbsp &nbsp &nbsp &nbsp &nbsp &nbsp &nbsp Teodor Msescu

Romania's Foreign Minister Titus Corlatean resigned his post earlier today (Nov 10) in the aftermath of last week's voting snafus at polling stations abroad, stating that he could not violate election law, as he said he was being pressured to do, by creating new polling stations in the middle of the current two-stage election.

Prime Minister Victor Ponta immediately nominated Teodor Melescanu, a candidate for President who'd lost in the first round of voting that took place on Sunday a week ago, to be the new Foreign Minister, replacing Corlatean.

Then Melescanu was promptly sworn in today by President Traian Bsescu, who made clear at the swearing-in ceremony that it was only because of the current voting emergency abroad that Melescanu was acceptable to him as Foreign Minister, citing Melescanu's previous position as head of Romania's Foreign Intelligence Service (a spy agency analagous to America's CIA).

Basescu's reluctance to appoint Melescanu was overcome, he said, by the present emergency, and by Melescanu's public declaration that, if he were foreign minister, things would have not happened badly as they did with voting in the diaspora last weekend.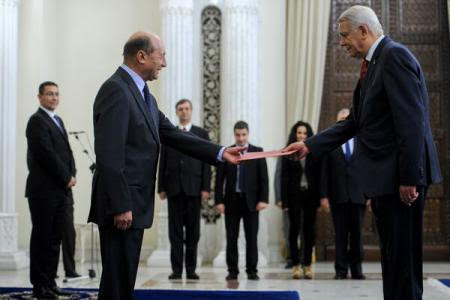 President Basescu also took this ceremonial occasion to publicly chastise outgoing Foreign Minister Corlatean for not having resigned one week ago, immediately after the vote foulups for Romanians abroad was known.

For context, it is perhaps worth noting that street-protests occurred Saturday evening in Romania's three largest cities, Cluj-Napoca, Bucharest and Timisoara, involving an estimated 10,000 demonstrators, and these protests were then reported by news media outlets accross the world.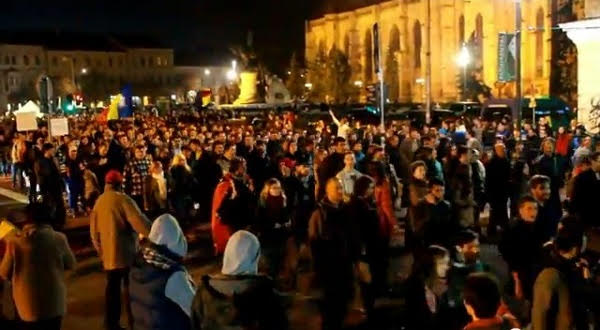 Election-protest rally in Cluj-Napoca, Romania (8 Nov 2014)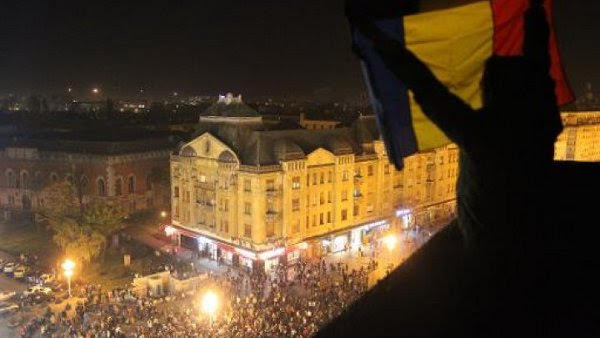 Election-protest rally in Timisoara, Romania (8 Nov 2014)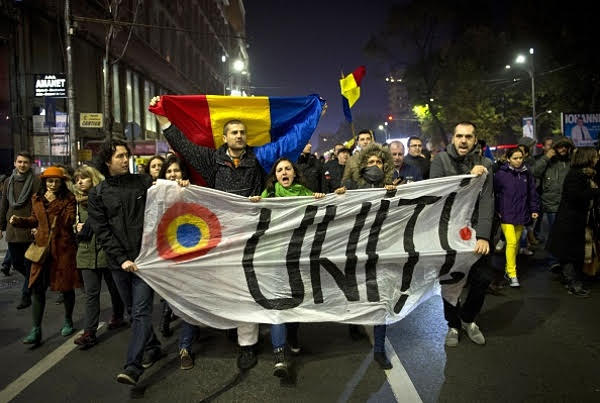 Election-protest rally in Bucharest, Romania (8 Nov 2014)

At age 73, Teodor Melescanu, now new Foreign Minister, has enjoyed a long career in public life in Romania -- as a professor, as an attorney, as a three-term senator in Romania's parliament, as Romania's Minister of Defense, as interim Justice Minister, and even as a top deputy in the Foreign Ministry itself under a previous government -- so one could perhaps compare Melescanu's extensive career with that of someone like Robert Gates in the USA.

The Romanian National News Agency AgerPress reported just a few hours ago that Prime Minister Victor Ponta, who was the top vote-getter in the initial round of the presidential voting, clarified that Teodor Melescanu was his nominee for 'interim' Foreign Minister, thus signaling that another nominee may be announced after the next election-round if Ponta is in fact chosen as President during that runoff vote.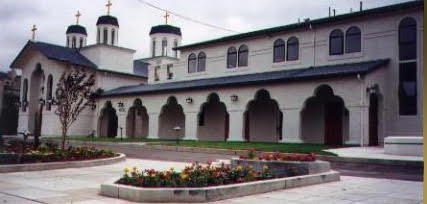 The Casa Romana Cultural Center, 26050 Kay Avenue, Hayward, California

Romanians who live in the San Francisco Bay Area will be able to vote in the runoff this Sunday (Nov 16) at a polling station located at the Casa Romana cultural center in Hayward, California.

ALLAN CRUSE
10 NOV 2014