On yesterday's four-hour "live" worldwide webcast from Vienna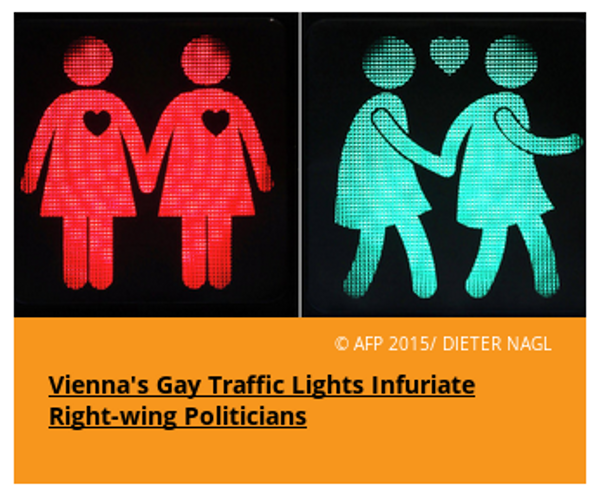 Russia's SPUTNIK INTERNATIONAL English-language online newspaper today denounced the allegedly "Gay-Themed" 2015 Eurovision Song Contest, held yesterday in Vienna and watched live by about 200-million people worldwide (me included) in which the Russian contestant ultimately achieved only "second-place" in the international vote-count among 27 countries' entries.

"Russia had no chance of winning," the lead-paragraph blares, "because another criteria has been introduced to this volatile mix -- homosexuality."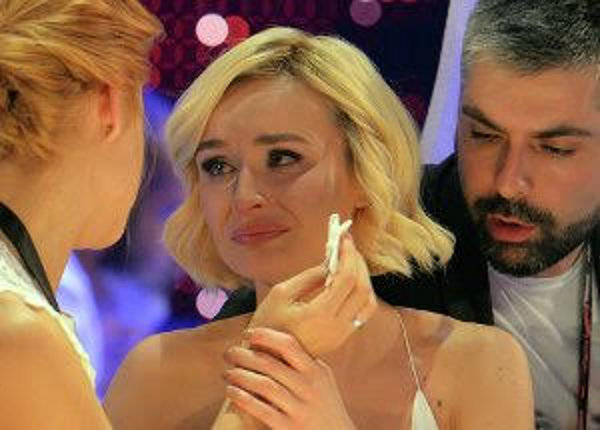 Never mind that Russia's vote-total was the highest throughout much of the lengthy vote-reporting by the 40 counties competing, nor the fact that at half-time, with Russia then in the lead, special camera-time recognition was accorded to Russia's singer, Polina Gagarina, who already was tearful at the thought that her performance was leading in votes and thus looked like it was eventually going to be triumphant.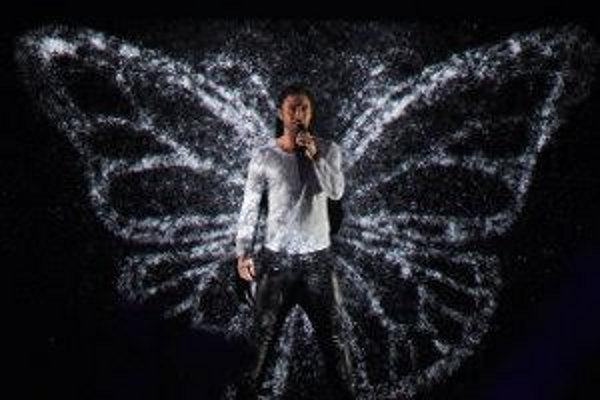 Instead Sweden's Mans Zelmerlow, described by a reporter as "hot", topped the final vote-count for his performance of the song "Heroes".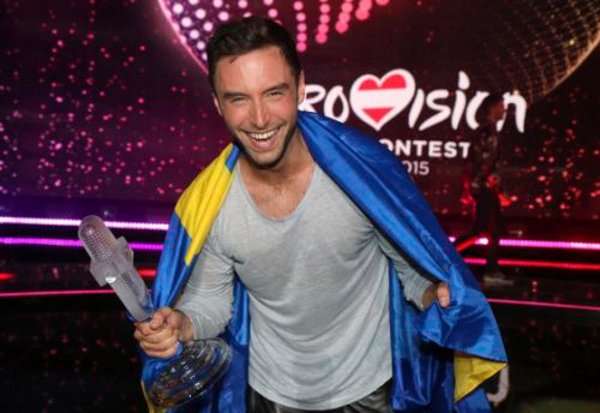 Zelmerlow had been criticized weeks ago for his remark, during a television cooking show, that "Homosexuality is not natural," but thereafter he had received educational counseling by Swedish LGBT organizations and thus, when accepting his trophy for "Heroes" last night, he graciously said: "We are all heroes, no matter who we love, who we are or what we believe in."

Probably Russia's leaders were most annoyed by the performance of "This Time" by its neighbor country Lithuania, in which some of the dancers exchange a "gay" kiss:

"At least Russia wasn't booed," commented one newspaper critic, thus hinting at the tension sensed by some of the audience members.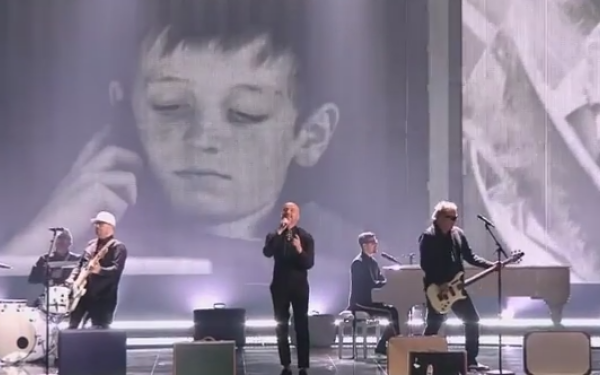 The Eurovision entry from Romania was the song "De La Capat" ("All Over Again"), perfortmed by the pop-band Voltaj, calling attention to the situation of the hundreds of children in Romania left behind with grandparents or relatives when parents migrate abroad to find employment.

The theme of the 60-year-old Eurovision Contest is 'Building Bridges' among nations, which this year for the first time included Australia, and also for the first time was able to be watched "live" on television in China.

ALLAN CRUSE
24 MAY 2015