A 21-year-old artist who has moved to France to pursue his dream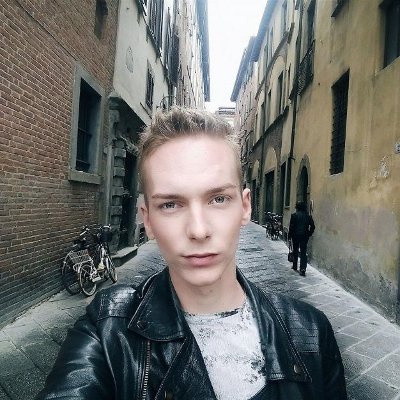 George Ioan Popescu, age 21, is a Romanian make-up artist who spends up to 4 hours a day on his creative face designs, inspired he says by Taylor Swift, by Lady Gaga -- and by his mother.

"In the following photos you will see me transform from an every day guy (I think) to different types of girls and other stuff!"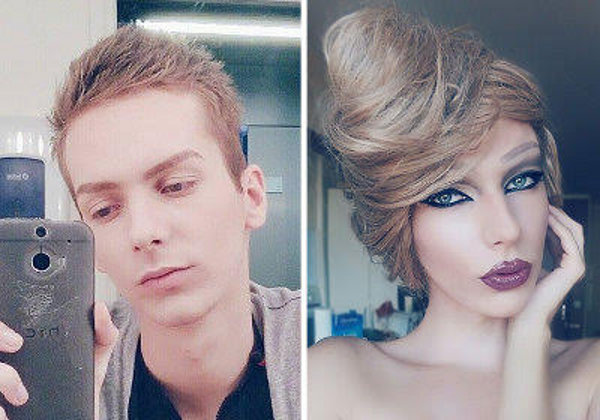 "I love how make-up can change and create. I used to look at my mother apply her make-up before going out to work, and just be fascinated on how we can use our face as a blank canvas so we can paint on it," Popescu explains.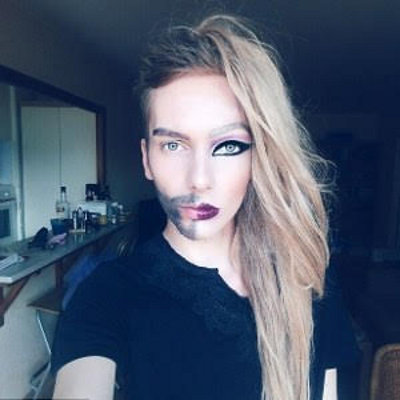 One of his most striking creations is a double-gendered look in which he leaves one side of his face natural and the other side painted as a young woman.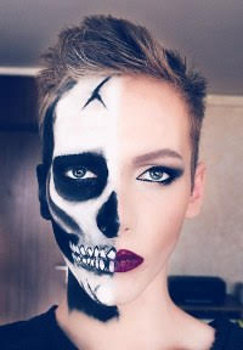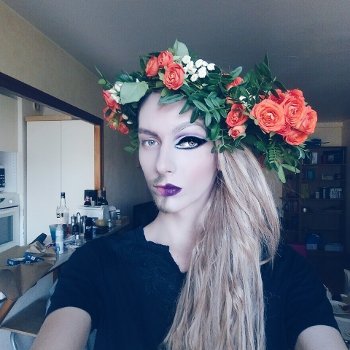 "I realised that I really wanted to do this and I want this to be my life," Popescu told an interviewer. "I got really interested in the art of drag after watching TV shows about it, and was fascinated by the illusion that can be created."

George Popescu has now moved to France with his boyfriend to pursue his dream of studying at specialist make-up school in Paris.

ALLAN CRUSE
28 AUG 2015