Can a skydiver play his violin while parachuting?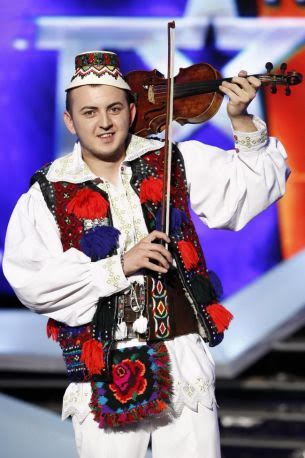 Vasilica Ceterasu was born in the tiny village of Oncesti, in the Maramures region of northern Romania, shortly after that country's 1989 revolution. Two years ago, at age 21, he appeared on the Romania's Got Talent TV-show demonstrating his unusual versatility with his violin, an instrument he first learned to play when, at age 9, friends gave him a broken instrument without strings that his father repaired.

His mother was the one who recognized his talent and took him to a nearby village where a music teacher confirmed his ability and helped him gain admission at age 13 to an academy in the city of Baia Mare where for four years he was able to study music and dance, in addition to academic subjects, and to win prizes in a series of musical competitions.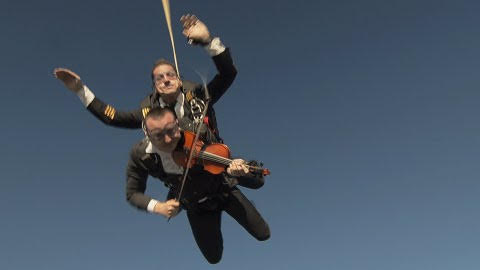 Today Vasilica is attracting international attention by posting this week an elaborate YouTube music video, called "Back to Maramu", in which he plays the violin while parachuting from an altitude of 10,000 feet:

Vasilica Ceterasu - Back to Maramu (Official Video)


According to the ROMANIA-INSIDER English-language online newspaper, a team of Guinness Records officials is set to travel to Maramures to certify this "first-of-its-kind" musical feat.

Vasilica's hope is that his new YouTube video will help to promote the Maramures region to a worldwide audience of future travelers.

ALLAN CRUSE
11 DEC 2014