Would you close down this city's busiest subway station?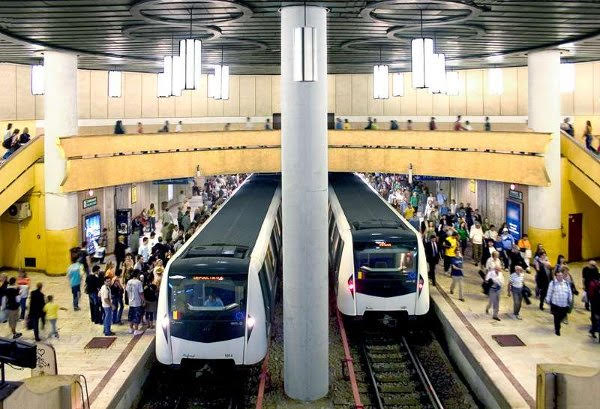 The Bucharest metro system serves well over a half-million passengers per day, and during January -- when above-ground streets often are obstructed with snow -- its underground trains offer Bucharest pedestrians the safest and most convenient way to move about the city's icy downtown center.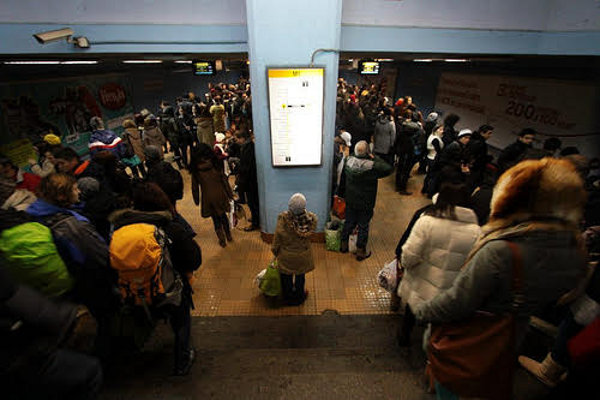 A passenger photograph taken during rush-hour at Piata Victoriei

Normally the station at Piata Victoriei ("Victory Plaza") is the busiest of the system's 45 stations, being located at a juncture where the two oldest train-lines cross one another, beneath the government's headquarters-building -- plus several museums, office towers and the intersection of seven major boulevards.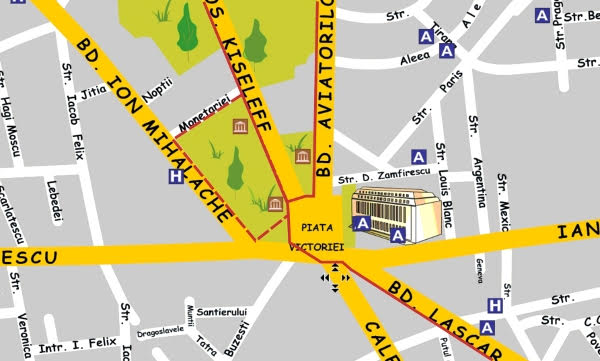 Street-map of the busy "Victory Plaza" area in Bucharest, Romania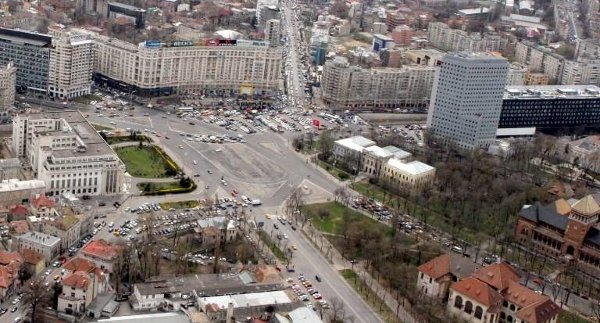 Aerial view of the "Victory Plaza" traffic hub in Bucharest, Romania

Today Romania's National Consumer Protection Agency (ANPC) reportedly ordered a temporary closure of Piata Victoriei station after some ANPC inspectors received a complaint from a passenger who said she had caught her leg in the gap between her train and the boarding platform.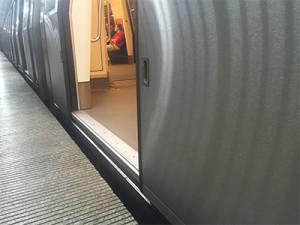 Video recordings, made by cameras pointed toward platforms at the Piata Victoriei station, were checked by station agents who said "no such incidents have been identified."

For the past 26 years metro trains have been operating daily through the Piata Victoriei station, with a frequency of roughly 8-trains-per-hour between 5am and 11pm.

So train management responded to the ANPC shut-down order with their own announcement that "no subway stations will be shut down," according to today's ROMANIA-INSIDER newspaper.

ALLAN CRUSE
28 JAN 2016