A "Super-Awesome Micro Project" was unveiled in Melbourne today
Friends, in case you didn't see this morning's USA TODAY news-story:

"I'm not creative," she blogged, "I'm just a busy everyday mum."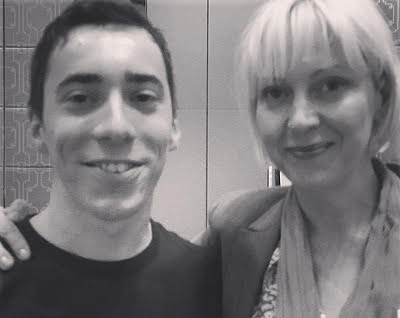 But there she is, in Melbourne, Australia, with 20-year-old Raul Oaida from the town of Deva, Romania, where the Super-Awesome Micro Project was being given a test demonstration for the international press.

She is one of the forty micro-funders who made it possible for Raul to design and assemble his air-powered car, built by him in a shed behind his house in Romania from over 500,000 Lego pieces, then transported to Melbourne where Australian entrepreneur Steve Sammartino, who organized Raul's financing over the internet, could share the limelight at their car's public unveiling.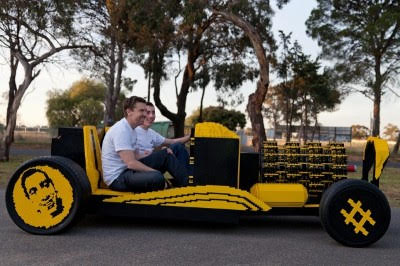 The air-powered Lego car is Raul's third high-profile project realized during the past two years. In December 2011 he launched into Earth's stratosphere a Lego model of NASA's Space Shuttle, with an attached video camera to document its journey and a GPS broadcaster for locating his craft when it returned to Earth amid a forest nearly 200 miles away. And in January 2013 Raul demonstrated for Romanian television his jet-powered mountain bike, whose jet-engine the self-taught teenager had single-handedly designed and built in the basement at his home in Deva.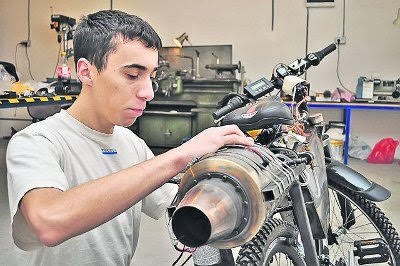 So Raul Oaida is yet another example of the "talented generation" arising in today's Romania, to use a term coined yesterday by the NEW YORK TIMES reporter Larry Rohter in his article about Romania's 'New Wave' cinema.

ALLAN CRUSE
19 DEC 2013




UPDATES:

Meet Raul Oaida: Inventing Inspiration, One Piece at a Time (2-1/2 minutes)