Sixty-thousand "poor" people pay over $45 each for a concert-ticket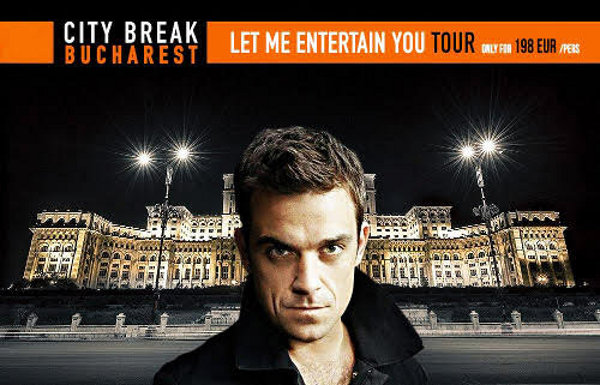 I've been seeing it mentioned for weeks, but last night it happened, the first concert in Romania by British rock-jazz performer Robbie Williams, who I'd not heard of before, but then I'm not of the right generation.

His concert's first 8000 tickets were all "sold out" within the first 11 minutes of going on sale.

An online newspaper reports this morning that more than 60,000 fans attended last night's concert, held outdoors in front of Bucharest's Parliament Palace.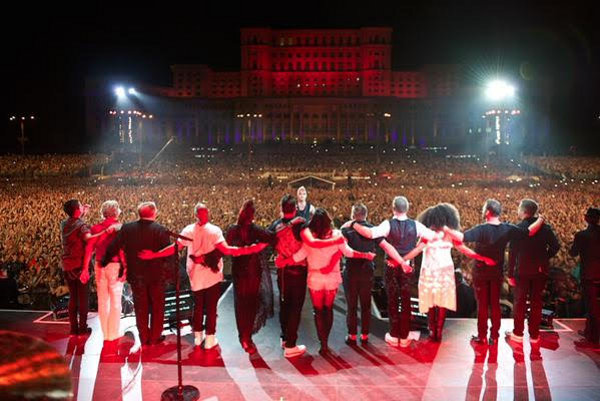 Even though I'm not a Robbie Williams fan, I was interested to see that 60-thousand Romanians can afford the ticket prices for such such a concert: the cheapest tickets cost USD $46.33, and VIP seating was USD $147.

Newspapers in the USA almost always portray Romania as being a "poor" country, but here is some evidence to the contrary, I think.

"One of the highlights of the show," according to a review this morning in Romania's NINE O'CLOCK online newspaper, "came when Robbie brought a young woman from the audience to stand by him when singing 'Candy'. He said: I know it's a bit embarrassing, because your husband is here... but do you want to come to my bed? he asked and led the young fan to a vertical bed on stage, on which pastel-coloured images were being screened."




A surprise moment occurred as Williams was performing the song "Better Man" and he was joined onstage by his father, singer-comedian Pete Conway, for an emotional duet by the two famous UK show-business personalities. Already a video of the duet has been uploaded to YouTube:

Robbie Williams & Pete Conway - Better Man (live at Bucharest)


More than once the Bucharest audience joined Robbie in singing the words to his better known songs. (According to Wikipedia, Robbie Williams has sold more than 77 million albums and singles worldwide, making him one of the best-selling artists of all time.)

"Thank you, Romania, you've been wonderful today!" Robbie told his audience at the end of the 90-minute performance. "Sincerely, I didn't know I am so famous here."

ALLAN CRUSE
18 JUL 2015